June 15, 2020
&nbsp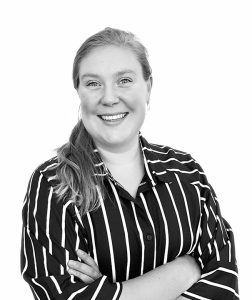 Caroline Sundberg,
Policy and Research Officer
at the European University Foundation
twitter: @CarolineSylvi
The European University Foundation (EUF), one of the leading organisations behind #Erasmus500, is a European-wide network of Universities whose mission focuses on modernising the Higher Education Area and pushing forward quality mobility for all. We interviewed Caroline Sundberg, Policy and Research Officer, in order to understand how #Erasmus500 came to life and what the key policy insights are.
Hello and thank you for taking the time to give us some insights into the initiative. Firstly, tell us about your personal experience with Erasmus+!
Hi, thank you!
7 years ago I did an Erasmus exchange, an experience I would like for more students to do it too but in many cases it is not possible due to the additional financial burden. I was lucky for not only having a portable national student grant and the Erasmus one but also a scholarship, in addition to my student job being flexible and allowing me to keep my job with them even after the exchange. The three sources of income and security allowed me to participate and fully enjoy the semester abroad without having to worry about how to pay the rent.
Nevertheless, not everyone is that fortunate, hence the Erasmus+ grant needs to be increased in order to ensure that more students can or would even consider participating in the programme. My experience from the semester abroad was fantastic, and it would be even more so if I knew that more students could have the same opportunity!
The COVID-19 pandemic has disrupted several Erasmus+ activities and mobilities. Do you think Erasmus500 is still relevant?
The pandemic has indeed put Erasmus+ activities on hold during the first half of 2020, in addition to the re-establishment of borders; something the Erasmus programme is aimed to deconstruct. For many of the students that arrived at university this semester, this was the first and hopefully last time they experienced internal borders across the European continent. However, this should not create fear or allow us to stop meeting each other and learning from one and other. This only emphasises the need to discover and nurture Europe, when the time comes, if not already in the second half of the year, at least as of 2021 to allow for the intercultural community to grow.
Until then, I can only hope for greater support of the campaign, political will and curricular flexibility, re-identifying the mobility windows for students to postpone their mobilities. And yes, I do hope for flexibility rather than the debated solution of substituting mobility with virtual mobility. This since COVID-19 has revealed how much we value experiences, contacts and interactions that simply can not be had only through computer screens. Virtually mobility, which is basically e-learning, may be cheap, but it's clearly not a match for a proper exchange experience, which we mean to open up to an ever-larger number of students.
Moreover, in regards to COVID-19 and the current Erasmus programme, I would like to draw attention to a tool we at the EUF, with the help of Movetia and the University of Porto, have developed. A tool for students to use in order to get information about their host institution for the upcoming autumn semester. We hope for the tool to bring clarity and settle concerns. You can find the tool by clicking here.
In your eyes, what are the limitations of the current grant allocation mechanism?
There are three.
It is overly complicated which hinders easy communication to the students about the possibility and availability of the grant which in some countries is the reason for students opting out, without knowing what they could have had.
There are not enough resources allocated in the individual grant, and one of the reasons is due to the system being complicated, leading to the allocation of more resources than it has to be for the administration. This leads to socio-economic segregation in who can afford to be mobile and who can not.
Students from underrepresented groups and students with disabilities are not as mobile as their peers, which is caused by the lack of resources. Besides engaging in #Erasmus500 to tackle the issue of insufficient funding, we at EUF are partners in the Social Inclusion and Engagement in Mobility (SiEM) project, aiming to map how the programme can cater to a more diverse student population, hoping to enable greater participation.
What do you personally find so great about Erasmus+ and how would it change with the #Erasmus500 grant?
The very existence of the programme is what in my opinion is great about it! It is worth reminding oneself that it is an investment in sustainable peace through education and culture. Something which is more relevant than ever when the political landscape is changing and fear of one another is rising. Hence, what will change with #Erasmus500 is that hopefully more students will have the opportunity to participate in the programme.
In your opinion, why is a fairer grant system important for both universities and students?
I would use the word equal rather than fair since that is what the proposal is about. Nevertheless, by setting an equal baseline, we do not argue against the procedures such as top-ups making the programme more equitable, hence fair.
Why is it important? (Higher) Education is a public good, hence it is of utmost importance that it serves the public and not only the elite. An equal system serves both as a motivator for easier communication allowing for increased participation and enables students to make an informed decision about their participation.
From your point of view, what do you expect to get out of the #Erasmus500 campaign? What would be the long-term effects on the European Higher Education Area?
Hope, Respect and Community defeating fear with the long-term effect of moving forward in unity.
How can a higher education institution join the initiative and what is, in your eyes, a good way of further supporting it?
The Easy: Fill out the support form, send your logo to us and make sure to express your support on social media.
The All-in: follow the steps of the easy support, contact MEPs from the constituency of your institution and reach out to the National Agency in your country. Together, we should be able to make the bureaucracy move in our favour.
That's all from our side, thanks again, is there anything you would like to add?
Yes. This is a campaign by the students for the students with the support of Higher Education staff and it can not, and should not be ignored by the political institutions. I know that they have seen the initiative, now it is their turn to make a move!